Things to do in Greenville, NC!
Bored in Greenville, NC? Not anymore! Keep reading to cure your boredom because this city has it all!
While Greenville is known as the home of East Carolina University, it has so much more to offer! Here are some of my favorite places to go during a day-off in Greenville.
To get your morning coffee and breakfast fix check out one of these hot spots:
Coastal Fog
Blackbeard Coffee Roasters
The Scullery Coffee House and Creamery
First Watch
Coastal Fog is my absolute favorite place to get coffee! It is conveniently located in the heart of Uptown Greenville, and it has a menu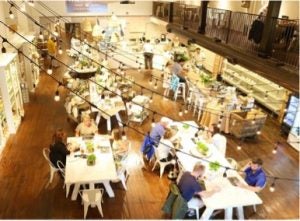 full of delicious coffee and breakfast items. The storefront is closed on Sunday and Monday, but they are so worth visiting every other day of the week! Not only is Coastal Fog a great place to satisfy your morning cravings, but the interior is eye-catching. Grab a coffee and take a seat on the balcony overlooking the décor shop, you will not be disappointed!
If you are looking for a casual meal, stop into one of these great eats:
Luna Pizza Cafe
Japan Inn
Osaka Sushi and Hibachi
Yaba Mediterranean Grill
Christy's Euro Pub
Yaba is a refreshing break from the traditional southern food Greenville typically has to offer. Located just shy of campus, Yaba is the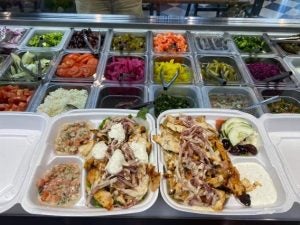 best place to satisfy your hunger with delicious Mediterranean food. With a wide variety of options on the menu, everyone is bound to find something they like! If you are feeling bold, ask the server behind the counter to surprise you with your order. They know the best combinations to put together, and it is always so good!
For that special occasion or date night meal, here are some great options:
The Rickhouse
Seared Chophouse
VILLEDGE Wood-Fire Kitchen and Bar
Starlight Cafe and Farm
Ford + Shep
When I am in the mood for fine dining, The Rickhouse is one of my go-to places. Aside from great food and drinks, the Wednesday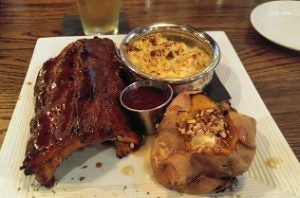 date-night special is what makes it stand out the most! For only $65, you and your date get to split a bottle of wine, an appetizer, two salads, two entrees, and two desserts! There is a set menu for this special, but it has always been worth every penny.
My all-around favorite places, especially for those who are 21+:
Sup Dogs
Winslow's Deli, Tavern, and Market
Mpourium
Pitt Street Brewing Company
The Blackened Kraken Bar and Grill
Calling all beer lovers, Mpourium is the place for you! Upon your arrival, you pay a flat fee that allows you to taste 32 ounces of their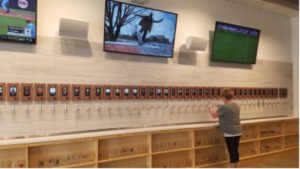 vast selection of beer! With 52 self-pour taps, you can try whatever you want and find your favorite pour. It is a wonderful way to immerse yourself into the world of beer and find out what you genuinely like! Not to mention, there is a great outdoor seating and plenty of board games to keep you and your company entertained! Mpourium's drink variety ranges from IPAs to ciders to sours to ales to dark beers and even more.
For a fun activity:
Stumpy's Hatchet House
Sawyer's Fun Park
Carolina Ice Zone
Captain Jack's Miniature Golf
AMF East Carolina Lanes
For those 18+ who are looking for a fun way to spend the evening, I highly recommend Stumpy's Hatchet House. Grab a friend or take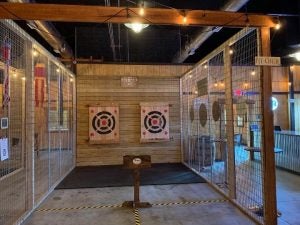 a whole group and test your luck at throwing axes! It is a terrific way to kill some time and have some fun. For 1-4 people, you can reserve a throwing booth for an hour at only $25 per person. For a group of 5 or more you get the pit to yourselves for 2 hours, only paying $40 per person. Let your competitive side shine and try something new!
For the 21+ night owls:
Rafters Social Club
5th Street Distillery & Annex
Mac Billiards
Pantana Bob's
Club 519
If the club is not your scene, but you are looking for a great place to relax and have a drink with friends, Mac Billiards is a great option!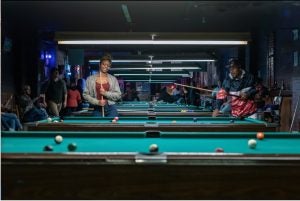 After paying a one-time membership fee that is less than $5, you have unlimited access to all the pool tables. Located in Uptown Greenville right next to Club 519, Mac Billiards is my favorite place to spend my night when I am in the mood for a more chill experience than the typical club scene.
For the outdoorsy folks:
South Tar River Greenway
River Park North
Town Common
ECU North Recreational Complex
And you could always take a walk around Uptown Greenville!
If you are in the mood for a scenic walk or a good trail to take a jog, I highly recommend the South Tar River Greenway! It is a 3.1 mile stretch of land that is perfect for anyone who wants to spend some time in nature.
I hope my suggestions help you find your new go-to place in the great town of Greenville, NC!